Specialists in clinical negligence and mental health law
At
Starling Lawyers
, we have decades of experience working in both frontline healthcare and law. We are experts in analysing and dealing with complex clinical negligence claims.
Our combined clinical and legal expertise means we won't miss crucial evidence that may be overlooked by those who lack a clinical background.
Our clients can be confident that their case is in the safest of hands.
Our unique background has given us access to world-leading clinical experts in all fields, ensuring our clients access the best possible advice and treatment.
No stone is left unturned when we investigate your claim.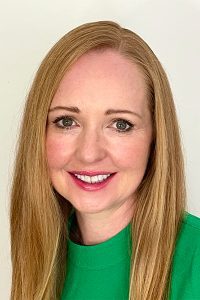 Hilary is Managing Director of Starling Lawyers Limited and specialises in healthcare litigation and mental health law. She has a unique clinical and legal background, working for many years in frontline healthcare (Intensive Care) before qualifying as a lawyer in 2002.
Before founding Starling Lawyers, Hilary was the Claims Lead for Scotland, Northern Ireland, and the Republic of Ireland at Medical Protection Society (a world-leading 'not for profit' medical protection organisation). She has represented medical and dental professionals in complex healthcare litigations ranging from lower value fatal claims to high-value complex and catastrophic injury claims valued at £25 million+.
Hilary is a Solicitor Advocate with extensive experience advising clients on all types of healthcare disputes. She has been a member of Lord Armstrong's clinical negligence working group since 2017, working on the Clinical Negligence Pre-Action Protocol and Personal Injury procedure in the Sheriff Court. 
Hilary also sits on the Law Society of Scotland's Health & Medical Law sub-committee and the Law Society's cross-committee working group on advance directives and medical decision-making in intensive care situations.  
A well-respected commentator on medico-legal matters, Hilary regularly presents at international conferences on healthcare litigation alongside high profile clinical practitioners and members of the judiciary.
Catherine Longstaff
Senior Legal Consultant
Catherine obtained her undergraduate degree from Sheffield University and her postgraduate diploma in Law at Manchester. She trained and qualified as a solicitor in the city and chose to specialise in medical and healthcare law early in her career. This period included twenty years at Medical Protection Society, where she was latterly Head of Quality Assurance and Quantum. Catherine is a senior legal consultant and Mediator specialising in civil and commercial disputes and workplace mediation.
Andrew Urbanek
Senior Legal Consultant
Andrew is a solicitor with over 30 years of experience working in personal injury and healthcare litigation. As a partner in private practice, he specialised in complex personal injury and healthcare litigation. During his career, Andrew has sat on various specialist committees, including the Law Society of England and Wales' Personal Injury panel, advising on personal injury and healthcare litigation matters. Andrew joined Medical Protection Society in 2002 in a senior position, where he managed high-value clinical negligence claims. Andrew was responsible for setting up Medical Protection's Scotland office in 2009. He continued in senior management until 2015. Andrew was appointed as a Magistrate in 2016, becoming a presiding justice in 2021.
Dr Marika Davies
BSc MBBS MRCS(Eng) MA FFFLM
Dr Marika Davies graduated from University College London Medical School in 1999. She became a member of the Royal College of Surgeons of England in 2003. After transferring to a career in medical law, Marika completed a master's in Medical Law and Ethics at Kings College London in 2006. She worked as a medicolegal adviser for Medical Protection Society until 2019 and MDA National in Perth, Australia, until 2020, when Marika returned to the UK to work as a Covid Practitioner for Public Health England. Marika is a Fellow of the Faculty of Forensic and Legal Medicine. She is also training with Mountain Healthcare Ltd to provide forensic healthcare services to sexual assault referral centres and police custody suites.
Dr Angelique Mastihi
MBBS MA MBA
Dr Angelique Mastihi graduated from St George's Hospital Medical School, London, in 1993. She spent most of her clinical experience working in anaesthesia, moving to a non-clinical career during her registrar training. Angelique completed a master's in Medical Law and Ethics at Kings College, London, in 2001. She has built 20 years+ experience in this specialist area, providing expert advice in the following roles: Clinical risk manager for an acute NHS Trust, Senior Medicolegal Adviser at the Medical Protection Society and independent consultant. Angelique has also tutored medical students on Ethics at Edinburgh University since 2009.
As well-respected commentators on medico-legal matters, our team regularly presents at international conferences on healthcare litigation alongside high profile clinical practitioners and judiciary members.
For straightforward and sensitive legal advice, please get in touch with us for an informal chat.